NENE LEAKES HAS SOME WORDS FOR HER RHOA CAST MEMBERS!
Yesssssssssssss hunni!
For months, there has been some speculations about Mrs. Nene  Leakes returning to season 9 of RHOA. The news has been all over social media. Although the rumors never been confirmed or denied, the Broadway and reality star had her cast members shook when they heard the news of Mrs. Leakes possible return to RHOA!
Word on the Streetz, the cast members don't want Nene back! Apparently, some of the cast members don't want her anywhere near them come Season 10 of RHOA because she's tooo messy.
TMZ asked Nene Leakes about certain cast member not being excited about her possible return. Nene replied, "That is unfortunate because I started the show, Unfortunately, they would have to leave before me."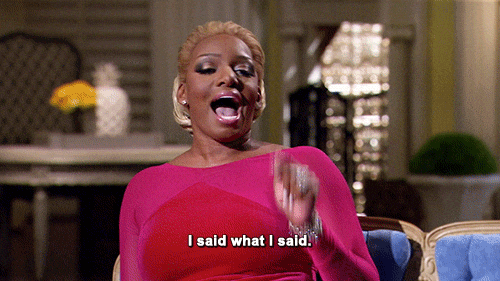 Nene also told TMZ to call Andy Cohen and Real Housewives executive Steven Weinstock as she's swears they will confirm her allegations.
Fans have taking to social media letting Bravo TV know they are here for the Original Real Housewife of Atlanta Nene Leakes return.
TOOT!!